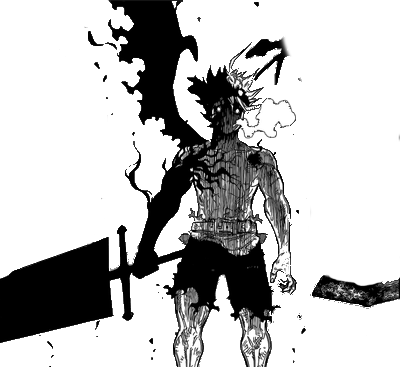 Kane Mercer
Basic Character InformationCharacter Name:
Kane Mercer
Visual Age:
21
Age:
27
Gender:
Male
Race:
Human
Family/Group:
Nomadic
Nationality:
African(White)
Appearance InformationEye color:
Emerald
Height:
6'1
Weight:
225
Basic Body Build:
Slim Body Buildr
Family/Group Mark Location:
left chest pectoral however it's burned off recently.
Special Characteristics:Appearance Description:
gives the appearance of someone cold, someone that will kill the innocent and care less about it. His sharp features show this, his silver hair that seems to point up with two strands of this said hair sliding down his sharp facial features. Skinny and in extreme shape of course. The strands of hair slide down his white skinned forehead and near his emerald optics with a stone black iris. His eyes appear sharp as well, and the said two strands of hair seem to never really get in the way of his vision. His lips are skinny with the slight light pinkish color and his nose is also sharp. His eyes seem restless with the slight blackish color surrounding his very eyes, though he is rather use to little sleep so it never affects him.
He has burned off his former family tattoo so it'll become impossible to find out which family he was from unless he tells you. He never wears a shirt because he never looks to tear clothing, not because he cares about clothes just because he rather not have strands of clothing flying around because his said bloodlimit would tear the clothing. So it's quite easy to see the definition of his upper body. He wears black pants that go towards his lower leg area and then tuck into the long shoes he wears. The shoes are standard in all definition ninja shoes. Black in color but cloth from the shoes ride up his lower leg area and he tucks his long riding shorts into that area. His toes poke out of the shoe area as it's just the regular standard definition ninja shoes.
His pouches which are standard color are clipped to his lower back area and he doesn't have any weapons as of yet so he walks without carrying anything. The attire itself is rather plain, but it really doesn't matter to him, he'll kill you in whatever… that's all that matters.
Statistics:
Strength:
Standard
Speed:
Standard
Agility:
Standard
Reflex:
Standard
Stamina:
Standard
Life Force:
Standard
Intelligence:
Standard(+1 race bonus)
Character BioPersonality:
What's the difference between a king and his horse? I don't mean kiddie shit like... One's a person and one's an animal or one has two legs and one has four. If their form, ability and power were exactly the same, why is it that one becomes the king and controls the battle, while the other becomes the horse and carries the king?!

There's only one answer... Instincts!


In order for identical beings to get stronger and gain the power they need to become king, they must search for more battles and power! They thirst for battle, and live to mercilessly, crush, shred, and slice their enemies! Deep, deep within our body lies the honed instinct to kill, to slaughter!

...and because of that I refuse to carry a king who's weaker than me and get to cut ribbons with him. If you're weaker than me, then I'll destroy you, and take your crown for myself.

Everyone is a tool, everyone serves only one purpose and that purpose is to benefit me. If they don't then I'll kill them without mercy. I'll watch them bleed like pigs and let their corpse rot in the sun. Trusting someone is a weakness that I have no intention of showing. I only help those that I feel can benefit me, if you're expandable than I'll watch you die without even flinching. I care for no one; I help only those that I feel will benefit me greatly though if I feel that someone could help me more than I'll watch the earlier said person die as well.
Do not trust me, as I do not trust you. I will never watch your back as you will never watch mine… a team is there only to help me achieve my goal. Animals are not my friends they are weapons… as I too am a weapon, but I am a weapon that has learned and will succeed in becoming the true warlord of the family's. I will take over valdere… one day, and the family's will become the Gods we once were.
Character History:The Birth Of a God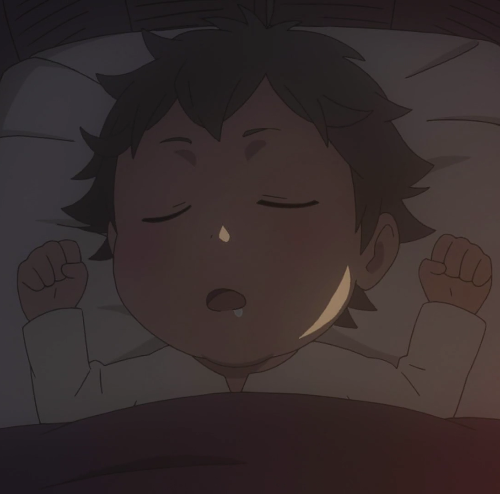 Kane was born right near the end of the last blade's reign over the family… the attack against the family that ended up killing almost all of his people. Though Kane was just a mere infinite but Kane's father was one of the top ranking members for the blade family while his mother was strong but more or less she hid in the shadows and took care of Kane. During the planned attack that the boss fought against the law enforcement, Kane's mother fled with him. She knew that they'd end up dying and so did Kane's father but he still would rather die on the battlefield with the boss.
Kane's mother fled so she could one day tell Kane of all this and make him strong and either live his own life or avenge his father and one day he could become the boss that the third failed to achieve.
So that's exactly what happened, Kane's mother ended up training him from the momet he could walk. Never going easy on him, always kicking him around; his mother taught Kane blade work at an early age. It was tough on Kane because of the pain he had to endure but he stuck through; he had too, he wanted too.
He wanted to because the moment he heard about his family's fate, what happened to all the people, he was determined on avenging them. He was determined on becoming the true warlord of the Blade family. He was going to become a God and he wasn't going to stop training until he achieved this said goal. He was so set on this goal that he pushed his mother to train more, even though his mother was never made for the extreme training. She had been slowly dying from all this said training and because of her strange ability but she listened to her now 6 year old son who was as strong as the average family member… but these warriors were grown men, Kane was six.
The Unexpected Return
Eventually Kane indirectly killed his own mother; she had been coughing up blood for some time and Kane knew why. During this point in his life he was eight years of age but understood death more then the average eight year old. He knew she was dying because he was pushing her but he never let her stop; he didn't want her to stop. So she died in her sleep one night while they had been sleeping together and though Kane was sad he didn't show it much. He buried his mother out of respect and shed his first and only tear before walking away in an attempt to find the law enforcement.
The only reason he wanted to return was to learn more, and he figured the enemy could give him that. Though when he gained strength and became stronger than his enemy he'd strike them down but until then he had to play along, become some soldier for them and have them train their very enemy. Kane became darker during his time of joining the police force and gaining strength. He learned about his abilitys more and started training at local dojo's whenever he could. While training he easily graduated the academy at the tender age of eleven and became a beat cop.
He continued training in mostly swordplay, did some slight contracts for money to pay for lessons and during the night, in his spare time he learned some small techniques. It all worked out and he was becoming stronger than most at his age. He was at the level of Acquaintance while he was only eleven and almost twelve. It was clear that Kane had his mind set on reviving his fathers name, making sure that everyone knew how powerful the family really was. Little did Kane know that one of his masters in martial arts started to realize just how dark and twisted Kane was and during his birthday when he was turning twelve his master took him out towards a stranded field and started to train and talk with him…
…during the end of this said day Kane grew uncomfortable with his masters knowledge and when he least expected it, Kane killed him. Sending a dagger through the man's skull, killing him with the one weapon his master had no knowledge about. His master hadn't known that Kane was able to use such abilitys, well until his death, if his eyes saw the dagger before he died.
The Muderous Intent
After his masters death Kane wasn't quite sure what to really do, he had already gotten eight contracts and while walking the streets of southern africa he heard about the undercover squads . He started to figure that joining these squads could test his strength; sorta scale his current level of power. That and he was itching to kill, his master had become his first intentional death and he loved the power. The murderous intent was driving him nuts but he never really showed it. He never really showed much of anything; it was a weakness. Though he joined these Undercover op and started to head to where he was stationed without any Intel until he got there.
While traveling he continued to train, and eventually upon arriving at his op he ran into an unexpected individual who's name was Crow Blade the current head of the family Kane was actually from. Both Kane and Crow seemed to battle it out due to Crow's hatred for police there was no way he would stop to listen to Kane explain who he was and Kane was lucky to live that day and gained some slight respect for this new boss... after such encounter he continued to train, eat and sleep and eventually left the police force at 25 slaughtering a entire police squad as he left and making it clear that they knew what had just happen. All there work over the years scrapped anything Kane was apart of scrapped and he was apart of alot the anarchy was palpable.
Soon...
When Kane had finished the slaughter in southern africa he wasn't in any rush to return to the city the blade family called home, he stayed out near Auto Saida; training more near the area where his mother was buried. He looked at that said area with his emerald optics often; he knew he was getting closer and closer towards his goal. He was becoming the God he was born to be, in his eyes at least. He was becoming the very soul that could bring this world together and though for the longest he had hoped to rejoin the blade family he knew that he needed to forge his own path; He was going to be feared by many and welcomed by none, he realized what this would present, a life alone only forming a team to help him achieve his goal but just who exactly?
He wasn't quite sure, he trusted no one, so as per obvious he always watched his back picking up useful people along the way until he had a small Crew that had not done much due to the traveling needed to gather reliable people.
RP Sample:ExtraFaceclaim:Source: